Dave Maglio, Founder of EDGE Accounting Services, LLC (EDGE) is a seasoned accounting professional with over 20 years of accounting, finance and operational experience.  Dave graduated from Merrimack College with a degree in Accounting.  After a long career in accounting and finance within both the public accounting and private industry fields, Dave decided to take the knowledge he acquired and apply it as a consultant focusing on small to mid-sized companies with a high-tech focus.  EDGE prides itself as being an excellent resource to its diverse clientele ranging from start-ups to mid-sized companies by providing the financial structure and guidance that allows management to focus their efforts on building a successful company.  Our approach is to partner with management to develop and support strategies that will lead to the achievement of corporate goals.  Dave is more than just a numbers guy and enjoys digging into the operational side of the business and help solve the difficulties facing the company.
Prior to EDGE, Dave was the CFO of Enterprise Mobile (EM) until it was acquired by Intermec Technologies in March 2011.  EM provided professional and outsourced lifecycle management services to help companies successfully deploy and manage their corporate mobility initiatives across multiple platforms, including Apple iOS, RIM (BlackBerry), Windows Mobile, Windows Phone, Android and webOS. EM uses its deep mobility expertise and best practices to deploy mobile devices, provide help desk support, efficiently replace or repair inoperable devices, and handle all aspects of mobile device management.

During the Intermec pre- and post-acquisition due diligence process, Dave was a vital member of the EM due diligence team leading the financial component of the discussions. Post acquisition, Dave was the EM finance lead for the joint integration team and ensured the integration was completed timely and accurately.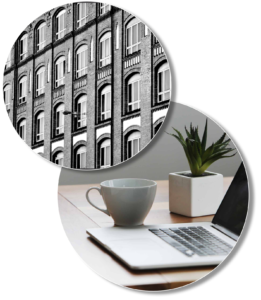 Post acquisition, Dave worked with the EM's operations group where he developed and maintained resource planning models and developed financial KPI's for monthly management presentations. Additionally, Dave worked with the sales group where he calculated monthly commission payments and provided statements to the sales staff. He was also responsible for the company pricing model to ensure that the financial impact of potential deals will produce an end result within the Company's expected gross margin range.
Prior to the Intermec acquisition Dave was the CFO for EM and was responsible for the full cycle close and annual audit as well as day to day accounting processes including but not limited to invoicing, accounts receivable, accounts payable, payroll and management of the banking and insurance relationships.
Other responsibilities included the following:
• Annual budgeting process, including monthly forecast updates for revenue and expense projections.
• Cash flow management.
• Implementing new and refining existing accounting processes.
Prior to EM Dave was the Director, Finance for Formatech, Inc. (FTI), which provided contract bio-tech services that delivered unique solutions to clients' product development and manufacturing challenges by providing preformulation and formulation development of all common dosage forms, lyophilization development, cell culture/fermentation process development, purification/downstream process development and aseptic fill and finish of liquid and lyophilized dosage units. 
As Director, Finance, Dave reported directly to both the CEO and President of the Company Dave and his team were responsible for the full cycle close, annual audit responsibilities as well as day to day accounting processes including but not limited to invoicing, accounts receivable, accounts payable, payroll and management of the banking and insurance relationships.
In addition to the primary responsibilities, Dave was responsible for the General Ledger conversion initiative from Peachtree to SAP, Financial modeling for developing possible strategic alternatives for the business, designed and implemented various business models to help guide the company through financial.  Dave was the Finance lead for M&A due diligence on attempted sale of the business.
In the years leading up to FTI, Dave spent 6 years in as an external auditor, where his clientele was mainly small to mid-sized companies primarily in the high-tech field. 
His career path lead him to private industry, where he worked for a publically traded multi-million dollar construction company and was responsible for all the external reporting of the company, including SEC reporting, annual report, and working directly with the external auditors to complete the audit in an efficient manner.  During this time, Dave realized that his skill set was best suited with the small to mid-sized technology based companies and he made a change to focus career in this manner.