Cashflow Forecasting
All companies no more the size or amount of cash on hand want to know how and where funds are being spent.  EDGE has expertise in cashflow modeling, we look historically how cash is spent and model that forward.  We will take into consideration one-time events and growth based on financial statement projections.  We typically prepare either a 13 week rolling forecast, or a 3 month forecast depending on the client's current needs.
Treasury Management
EDGE will work with our client's banks to provide reporting on covenants, as will as manage the banking relationship
Financial Modeling-Budget/Forecast/Projection preparation
Planning for growth is important, and without the proper roadmap, expected growth may not be attainable.  EDGE works closely with our client's to ensure that annual budgets and 3-5yr projections make sense.  We have experience preparing models from scratch or utilizing an existing model. 
Business Metric development and management (Key Performance Indicators)
EDGE will work with management to develop not only financial KPI's, but operational KPI's.  These will help management assess the company's progress and identify any potential issues before they become detrimental to achieving expected results
Cap Table management for startups and emerging growth companies are  usually maintained in an Excel spreadsheet.  As the Cap Table becomes more complex, there is a need to ensure accuracy.  EDGE has worked with clients implement Cap Table software from a 3rd party service providers.  EDGE provide recommendations on service providers and will work the the provider to ensure the Cap Table is automated properly and accurately reflects the current shareholders and option holders.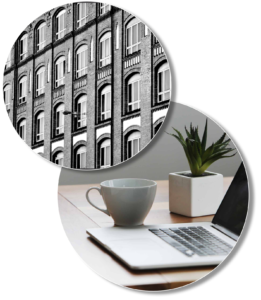 Experience in bank account setup and management
EDGE will work with its clients to determine the best financial institution to open bank accounts, as well as which types of accounts to open (i.e. checking, money market, foreign currency, etc.)
Operational Strategic Modeling
An aspect that sets EDGE apart is we are not just all about numbers.  We will work with management from an operational point of view.  We want to understand the operational side of the business and use our financial view point to assist in streamlining operational processes and resolve issues and identify potential issues
Board Reporting
EDGE will assist clients with the preparation on BOD reporting packages, as well as attend BOD meetings to support management and discuss the Company's financial results.
Monthly Management Reporting
EDGE work with management to develop a full scale reporting package that not only includes basic financial statements, but management KPI's to access company performance that highlights operating results.