General Ledger maintenance
EDGE can help a new company set-up a chart of accounts (COA) that makes sense to the business.  Sometimes a company will grow quickly and rendered their current COA obsolete, EDGE can also assist an existing company revise their COA to allow the reporting to reflect the current business more appropriately.
Account reconciliations
As a long-term resource, EDGE will ensure that balance sheet accounts are reconciled each month and the details are accurately reflected in the accounts each month.  This will benefit the company as they prepare for an independent financial statement audit, bank reporting requirements or potential M&A due diligence.
EDGE also can assist companies on a short-term basis to help prepare for a first time audit or as a resource for annual audit preparations.
Payroll processing (including selection of 3rd party provider)
EDGE works with its clients to help identify 3rd party payroll processors that are best suited for them.
EDGE currently manages the payroll function for various clients and will process payroll on the client's behalf with the 3rd party processors.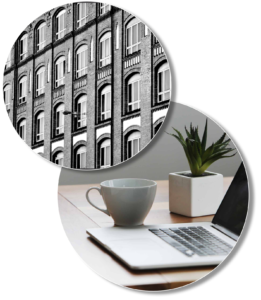 Accounts Receivable Management
EDGE will invoice customers for the client, apply cash receipts in the general ledger and make bank deposits if needed.
Accounts Payable Management (including coding, monitoring, check runs and controls)
EDGE will input vendor invoices into the general ledger, vendor payment terms, identify invoices that need payment and process payments for clients.
1099 tracking and reporting
One of the items that can slip by companies is the 1099 tracking and yearly report filing.  EDGE will manage the 1099 process throughout the year by requesting W-9 for new vendors, and on an annual basis, will process vendor 1099 forms and file the report with the IRS on the client's behalf.
Development/Improve Accounting infrastructure process and procedures
EDGE will work with management to set-up and/or improve accounting process and procedures.  Areas that usually needed the most support are revenue and expense recognition, employee expense reimbursement, travel policies, customer invoicing and vendor payments.
Accounting software integration
EDGE will assist startups with selection on a general ledger that is best suited for them, as well as assist in the overall set-up.
As a company grows, it will eventually out-grow its original general ledger system and will need to move to a more robust system.  EDGE has experience with general ledger integrations, such as moving to Netsuite, SAP, Great Plains, etc.
Invoice/Billing processing
EDGE can assist clients with their customer invoicing.  We can help identify the best timing for invoicing (daily, weekly, monthly, etc.) and we will process the invoices on the client's behalf.
Audit and tax management
EDGE will manage your independent audit and annual tax processes, by working with your service providers to ensure that they are completely timely and on budget.
Cash monitoring
As a startup cash is of the utmost importance.  EDGE has expertise in monitoring cash and inform you how and where money is being spent.  If cash is trending down, we will make suggestions to management on spending and where and how to make cutbacks.
Monthly Financial closes
One of the most overlooked aspects of a start-up or emerging growth company are the monthly financial statements.  EDGE will work with its clients to ensure that the transactions are accurately recorded each month.  We also will work with management to develop a monthly reporting package that not only includes the basic financial statements (balance sheet, income statement and cashflow statement), but also includes management KPI's to properly judge performance.